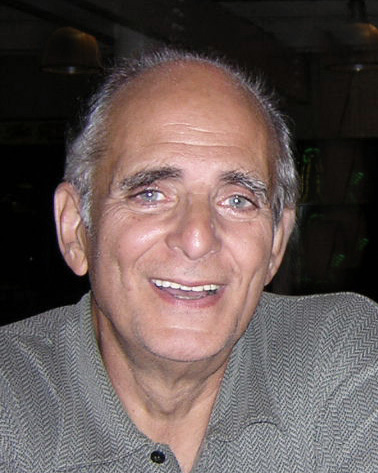 Ron Klowden
Award Winning Agent*
*Top Listing and Sales agent for 10+years

*Multi-year Diamond Award for 100% Customer Satisfaction

*Multi-Million Agent
2004-2014
*Certified
Berkshire Hathaway HomeServices
Luxury CollectionSM Specialist
*****************
NAVIGATE PAGES
About
Berkshire Hathaway Homeservices



Meet Your Realtor
©
Ron Klowden, Real Estate Consultant


LHMS, CDPE, CMS, QSC, PSC, REOS,


Berkshire Hathaway HomeServices-Florida Realty
*Certified Berkshire Hathaway HomeServices-
Luxury Collection

SM

Specialist
Ron Klowden joined the Berkshire Hathaway HomeServices-
Florida Realty team in June 2014.
Ron produced the Top Listing and Sales Volume from 2004 to 2013
for Real Living/Realty Unlimited.

Ron specializes in the
Luxury, Waterfront, Golf and Gated community market
in the St Lucie and Martin County area and

Lists and Sells residential properties, Luxury homes, Waterfront,
Gated and Golf communities, Neighborhood homes and Condos.
Shortly after joining Berkshire Hathaway HomeServices,
Ron was awarded the Certification of
Berkshire Hathaway HomeServices
Luxury Collection

SM

Specialist



Ron was awarded the highest rating of
"Diamond Elite Realtor"
for 100% client satisfaction by independent survey.


A Global internet marketing specialist, Klowden creates and maintains several community websites,
many of which are top-ranked in major search engines.

Ron says "I am pleased that I am able to sell my clients listings in a short time on market and also find the right properties for my buyers. I pride myself on my knowledge of our area and I also am very proud of my photography, great virtual tours and internet marketing skills.
Homeowners need all of these tools in
order to sell a property in this competitive market."

Ron further states "The Real Estate market is very good at this time.
I have sold multi millions in listings and I am experiencing excellent market indicators. Properly priced homes are selling well, often within days of listing. Higher prices are being offered for properties. With mortgage rates very low and buyer awareness of the excellent values in our area, sales are at a much to a faster pace. I always need good listings to sell to my buyers. I am corresponding with many buyers
and have several on
automatic MLS updates
,
waiting for that "just right" property".
Please e mail me
if you wish to be added to a specific community or area search

Ron is certified in Short Sales and Foreclosures
and can help you with distressed property sales or purchases.

Ron is available to discuss your listing or home purchases
in St Lucie or Martin Counties. Ron works with buyers, sellers and investors.
Contact Ron
Additional background information for Ron Klowden:
Previous experiences that have enhanced marketing and negotiating skills:

CEO/CFO of a retail and service company of consumer electronic products.
Area Sales Manager for Phillips Electronic division of Mercury Records.
Sales Representative for several manufacturers of consumer electronics.
Manager of instructional and technical materials of Webster-Chicago.
Hobbies and interests:
ARTIST, SCULPTOR- marble and bronze gallery and collector works. Ron still maintains his studio and website www.SculpturebyArkay.com , although he rarely works in it since becoming actively involved in Real Estate marketing. He previously sold a considerable collection of works to Galleries, Celebrities, collectors and had some corporate commissions. This "Creative side" of his personality helps greatly in the descriptive writing, home staging and other aspects of Real Estate.
FISHING- once in a while Ron gets out for a few hours, just to relax and do some local fishing or fish the Bass ponds in my gated community of Ballantrae. It is necessary for clearing the mind on occasion.
TRAVEL- Ron and his wife Lynn have been active and ardent World Travelers, taking advantage of the slower times of the Real Estate market to re-group and get relaxation. "I fortunately have a great team of Realtors and support persons at my disposal so all is handled on our occasional trips. I am always happy to share our many travel adventures with my clients", says Ron
PHOTOGRAPHY- Ron has always been interested in photography and in particular, nature photography. " I have boxes of old SLR cameras and lenses and always looked like the "tourist" when we traveled. Now, with digital, I have scaled back the equipment but you can always find me stopping my car while en route elsewhere in order to get that special Bird photo or other interesting shot. Believe me, this experience has helped me greatly in photographing and editing my Real Estate listing photos and creating my very nice Virtual Tours", says Ron.
ELECTRONICS - While his electronic interests are now confined to his computer needs, Ron was a hobbyist in high-end audio, a former Ham Radio operator and also a board level electronic technician. Ron states " I occasionally restored vintage Stereo equipment as a pastime. However, Real Estate has precluded that interest and my workbench is very dusty now".
Ron's note:

My efforts in listing and selling properties are passionate and rewarding... a nice way to make my living and enjoy life too!
Call me and let's meet...
I LOVE MEETING AND TALKING TO NEW PEOPLE!
*******************************************************
Ron's Website Links

Other Ron Links
© 2014 BHH Affiliates, LLC. An independently owned and operated franchisee of BHH Affiliates, LLC. Berkshire Hathaway HomeServices and the Berkshire Hathaway HomeServices symbol are registered service marks of HomeServices of America, Inc. ® Equal Housing Opportunity.
© 2015 Ron Klowden, Inc. All rights reserved, no use of photos, unique text, or any
intellectual property is granted for any page within this website.


Gated Communities
Golf Communities
Neighborhoods
in
Jensen Beach
Eagle Marsh
Portiofino
Jensen Beach Club
Country Club Lakes
The Pines
Savanah Oaks
Riverplace
The Falls

Palm City
Harbour Ridge
Martin Downs
Monarch Country club
Hammock Creek
Pipers Landing
Palm Cove,
Evergreen Club
Willoughby
Miles Grant

Port St. Lucie
Spanish Lakes
Savanna Club
Lake Lucie
Ballantrae Golf club
Santa Lucia River Club
Tesoro
Tesoro Preserve
Sandpiper area
Villas of Sandpiper Bay
Club Med
Sawgrass Lakes
Paar Estates
South Bend area
Gatlin/ Becker Road
St. Lucie West
Lake Charles
PGA Village
The Vineyards
Heatherwood
Magnolia Lakes
Lake Forest
Lake Forest Pointe
The lakes
The Club,
The Belmont
Kings Isle 55+
Cascades 55+
Country Club Estates
St James Golf Club
Torino area
Newport Isles
Tradition
Stuart Area
Rocky Point
Sewall's Point
Hutchinson Island
Sailfish Point
Condo page